Dent Plus Veteranilor Dental Clinic
55a Iuliu Maniu Blvd, Bucharest, România Phone: 021 771 1877
Dent Plus Gorjului Dental Clinic
69 Iuliu Maniu Blvd, Bl. 5P, Bucharest
Phone: 021 434 9376
Dent Plus Crangasi Dental Clinic
2 OLANESTI ST., 43th Building, 1st Entry
Dent Plus Vitan Dental Clinic
Bd. Ramnicu Sarat nr. 24 , Bl. 7/B, Sc. A , Ap.4, Sector 3
CONTACT US
Patients' smiles are our priority. Our specialists are experienced doctors who treat any patient with compassion and professionalism.
Dent Plus Clinic provides a wide range of dental services for all patients, from the youngest to the oldest.
Appointments
0787 777 216
0729 486 008
0770 595 379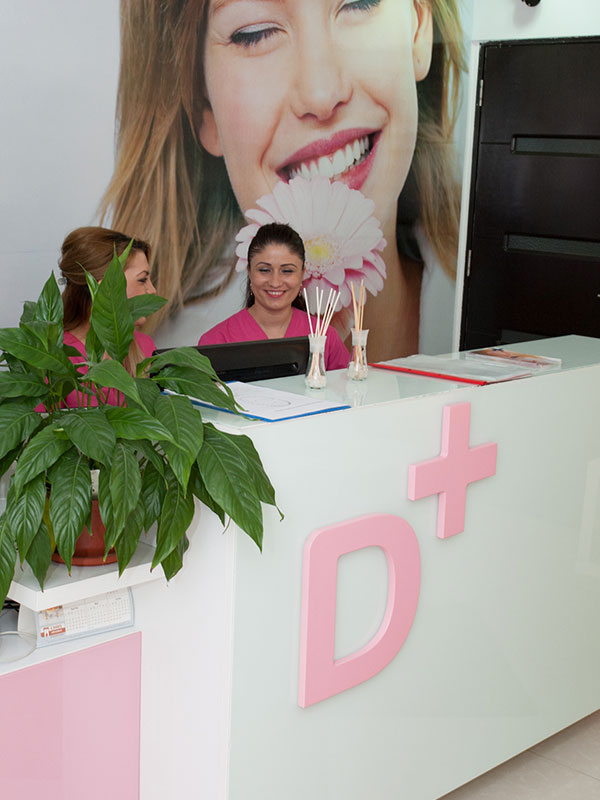 Let us know your problem, make an appointment and receive the best advice from specialists in the field Or call us now
Give us a call to ask for online advice or book a check-up schedule at Dent Plus soon.
These are just a few of the Dent PLUS patients. We thank them for their trust in our doctors and clinics.