Dental braces
The dental appliance is a device that applies pressure to the patient's teeth to obtain, in time, their alignment in the desired direction.
Do you want to make sure your child has a beautiful smile, while also protecting him or her from the unkind attitudes of his/her peers? Perhaps you yourself have a problem with tooth alignment, which you've neglected since adolescence, and now you would like to get rid of it? Do you feel you no longer bite correctly, and your teeth don't look right?
It's time to visit an orthodontist, who will help you correct your dental and facial irregularities.
And if you don't have such problems yet, but you want to know how to prevent them, this is the place where advice should be sought.
We take care of our patients
The most common form of orthodontic treatment is the use of braces.
Dental braces are devices or systems that are applied on the teeth, with the purpose of influencing the growth and development of jaw bones and dental arches.
Dental braces change the position of teeth through certain forces, in order to correct and sometimes prevent the occurrence of certain abnormalities, but also to achieve aesthetic and functional results.
 Mobile dental braces. It is the ideal option for children (usually up to 12 years old), correcting the development problems of the jaw and dental arches. They may be removed at any time.
 Fixed dental braces. It is the option recommended for older children and adults, people whose teeth are mostly permanent, and it is used to correct alignment issues.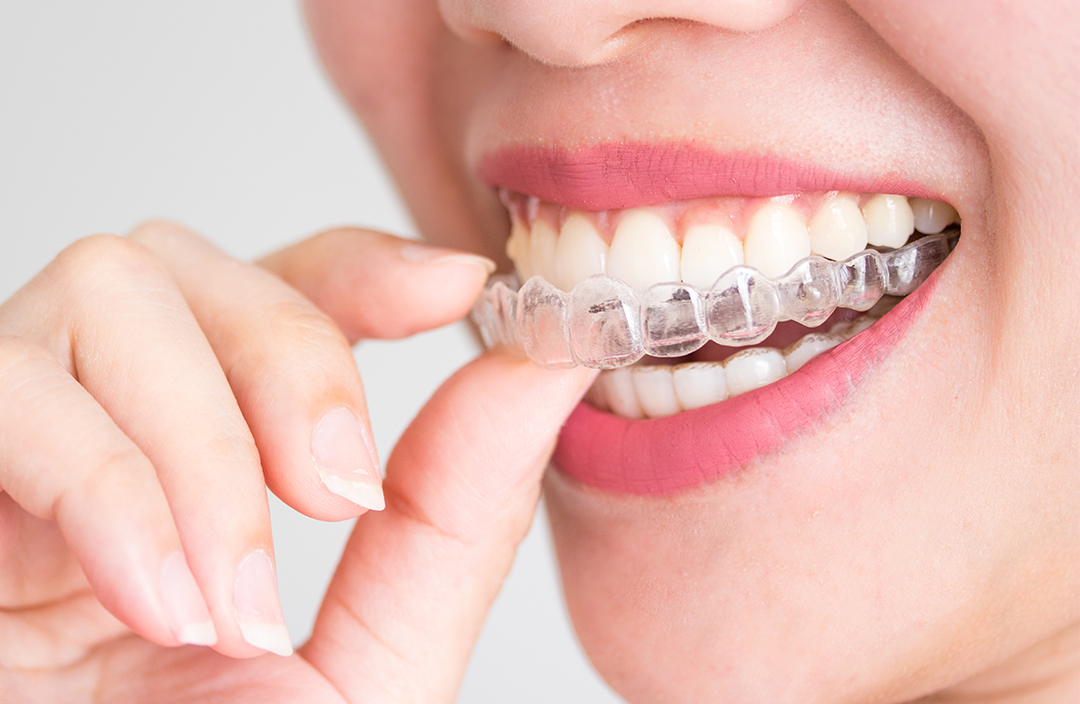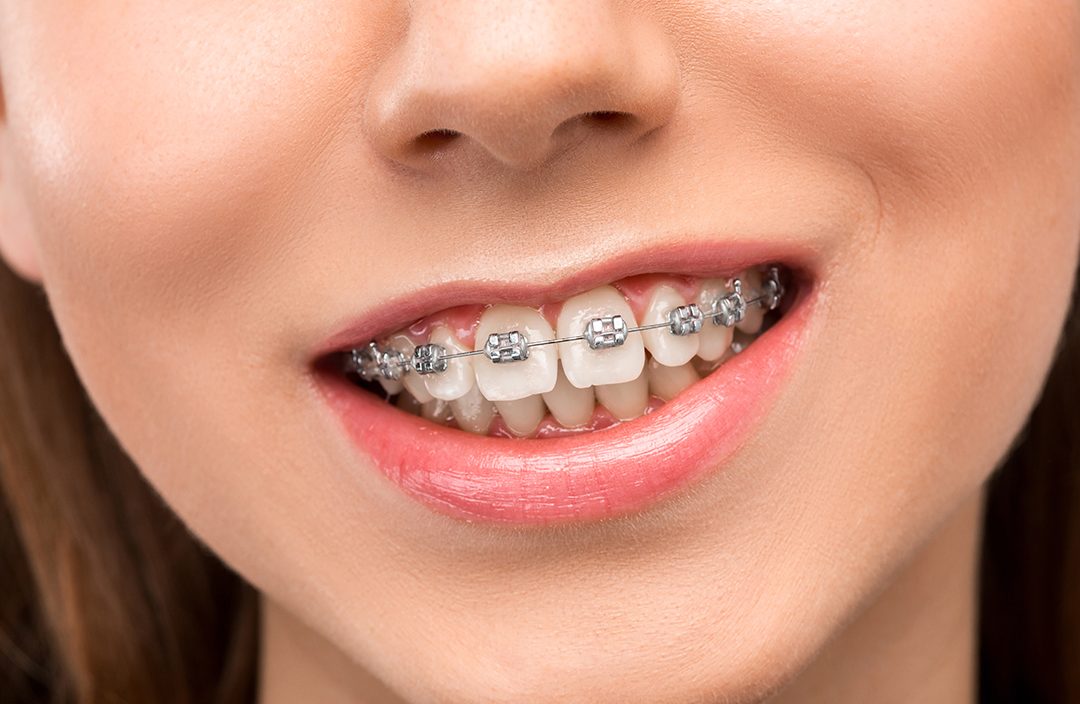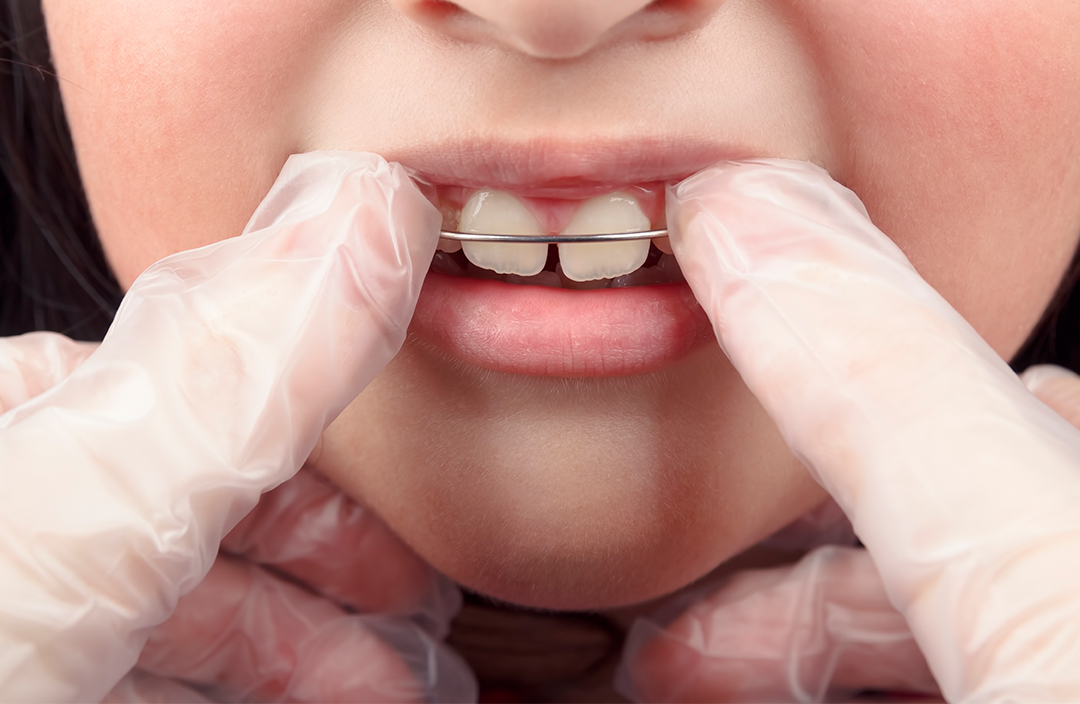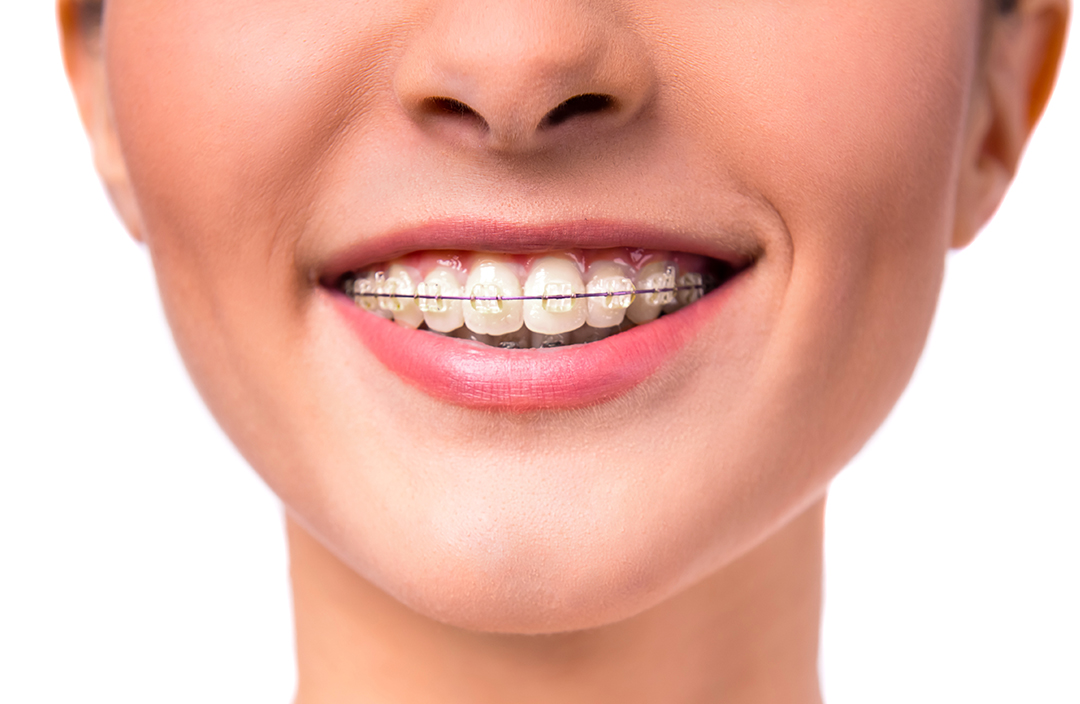 Types of fixed dental braces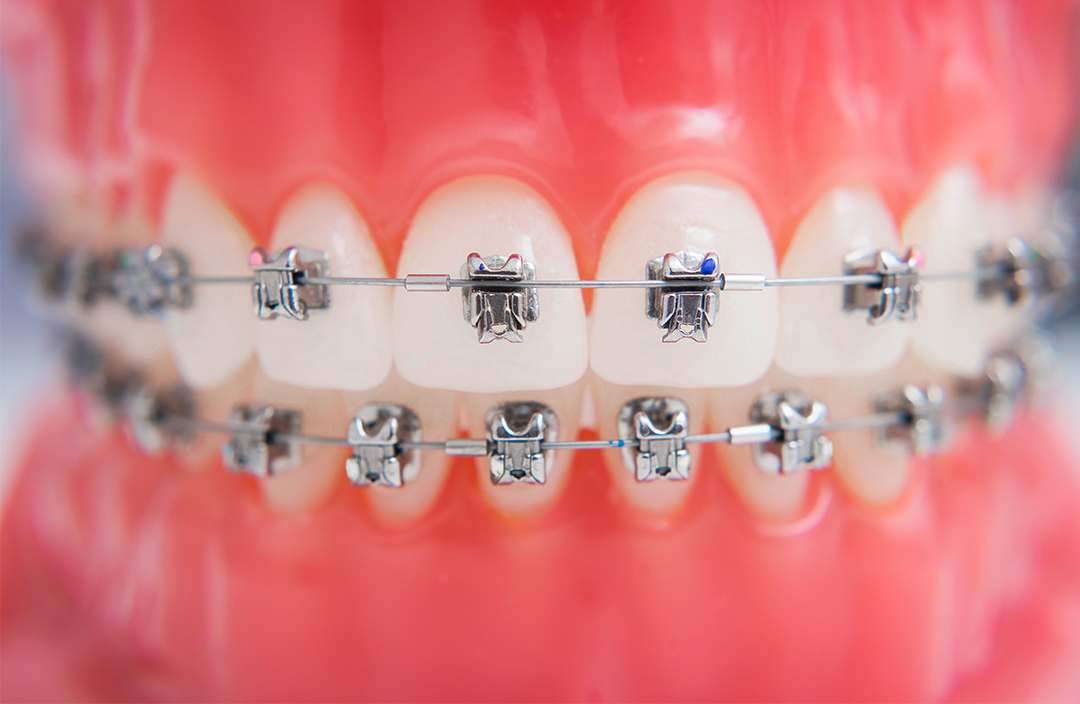 Stages of your visit to the orthodontist
During your first visit, the physician who will be managing the perfect position of your teeth and your correct bite will ascertain any changes in the position of your teeth. He will also recommend establishing your complex orthodontic file, consisting of radiographs and photo images.
After studying the file, we will decide if you need braces or not, if they should be mobile or fixed, depending on your age and dental development.
Benefits of wearing braces
 Obtaining a correct oral hygiene;

 Lower risk of periodontitis;

 Lower risk of having problems with the temporomandibular joint;

 Solving speech or pronunciation problems;

 Improving facial aesthetics and achieving a beautiful smile.
What is the ideal age for a visit to the orthodontist?
For children, specialists advise that the first visit to the orthodontist should be made around the age of 7. However, braces are not only reserved for children and adolescents. If you want to improve your look and have a beautiful smile, any age is suitable for a visit to the orthodontist.
How long should I wear my braces?
Treatment duration will depend on your specific problem. Simpler cases may call for a few months of treatment, while a complete bite correction may take up to two years.
Do braces hurt?
In the past year, wearing braces has become less traumatizing as it has been in the past. Usually, braces may create a certain dental sensitivity for a few days, but no pain. This irritation can be reduced with painkillers. Braces used today are smaller, more comfortable and employ a discomfort-reducing technology.
What steps should I take before applying my braces?
Braces will be applied on clean and healthy teeth. Therefore, before applying the braces we will have to carry out several procedures, to ensure the success of the intervention: descaling, professional brushing, air flow and fluoridation.
Should I brush my teeth more often after applying the braces?
Yes, you will have to brush your teeth at least three time a day, or after every meal, in order to keep your teeth and gums clean and healthy. Brushing your teeth regularly will prevent food residues from depositing on the braces. Furthermore, you should floss daily, to clean the spaces between brackets, which are out of reach for a toothbrush. The dentist will teach you the correct procedures.
These are just a few of the Dent PLUS patients. We thank them for their trust in our doctors and clinics.